How to Make Money Working from Home as a Copywriter

This post contains affiliate links, meaning I will earn a small commission if you make a purchase.
Writer's block sucks.
I'm a blogger and I'm supposed to have all the fancy words all the time, right? Nope.
Sometimes that white screen seems to be screaming at me, "Will you write something already?"
Coming up with ideas of what to write about is the easy part for me. I've popped up in bed in the middle of the night with an idea for a blog post. That's why I keep a notebook close by. I've got one in my bedroom, one on my desk, one in my purse.
I guess you can say I've got a lot of tabs open in my brain.
Take today for example: my goal is to write three blog posts while my teenage boys are out at basketball practice. But instead of sitting down and cranking them out, guess what I've been doing?
Laundry. The one chore I hate more than any other. I'm doing frickin' laundry.
I put one of my favorite meals in the crockpot.
I even braved the 40 mile per hour winds to take a picture of our first dusting of snow.
I blame it all on that dang writer's block.
But now I'm on a roll. Sometimes that's what it takes to get the old juices flowin' and the words on the screen - get your mind off the process of writing and everything it takes to put a quality blog post together and just do the darn thing - write.
Remember I mentioned I get ideas at all hours? Well, one of the ideas was to write a series that focuses on specific virtual assistant niches.

A few weeks ago I asked my email subscribers what they would like to see on the blog in 2019 and this is just one of the responses I got. Huge high-five to my readers because you all seriously rock!
I received many like this one so it let me know what my audience wanted to see
But knowing what your reader wants to read and actually writing it are two different things
So, today's blog post is all about how you, the future copywriter virtual assistant, can work from home and help bloggers like myself with their message.
We're gonna tackle what a copywriting virtual assistant does, the tools of the trade, what clients are looking for, what to charge and how to find clients.
Are you ready to dive in? Let's do this!
What is a copywriting virtual assistant?

Before we get too deep, make sure to read this post that talks about how you can start working from home quickly as a virtual assistant.
Content, content, content. If you've been around the virtual space for any length of time you've heard, "Content is king." (My first name actually means "queen" in Latin so I'll use the term "queen" instead, thank you very much!).
Content could be content on a website. Or it could be a sales page promoting a new course. Or it could be a blog post like this one. Or maybe it's an email sequence welcoming a new email subscriber to a list.
It all needs to be written by someone. And most online business owners and bloggers I know either:
✎ Don't have the time to create all that much-needed content; or
✎ They suck at it and need to hire someone to do it for them.
✎ They need someone to string those words together to sell/convince/entertain/educate/motivate their audience.
The cool thing is you can either specialize in a certain type of content (maybe you're a whiz at putting words together to promote the latest and greatest product) or you can create all sorts of content across various industries.
The choice is yours.
Tools you'll need

If you want to great at copywriting (and you do, don't you?), you'll need some tools to help you out.
Copywriting Courses
Gina Horkey's course is one you want to check out. Gina's been a VA since 2014 and is one of most successful ones out there. Plus she's a super nice person and very supportive of her students - really. And make sure to grab this nifty freebie if you're struggling with your writing niche.
The VA Classroom - the online educational source for virtual assistants. And they even have a track for folks like you who want to learn more about copywriting. The VA Classroom opens for enrollment several times per year and the next intake is January 2019. Go ahead and sign up now before you forget :)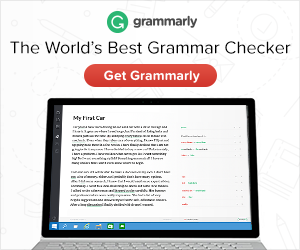 Let me know some of your favorites I'll add it to this list :)
Make sure to grab my virtual assistant newbie toolkit, a resource of 16 totally free tools every virtual assistant needs.

Download the toolkit!
All the resources you need to be a kick-butt virtual assistant!
How to find clients
The $64 million question that all virtual service providers ask at some point. And honestly, there's no one-size-fits-all answer to this. Your leads will be wherever your ideal client hangs out mostly. But there are a few places I highly recommend (and have used myself over the years) to get leads sent to me instead of me hustling like a fool.
I'm a proud member of the International Virtual Assistant Association and they send out RFP's (request for proposals) often. Business owners in need of virtual assistants submit their requirements and the good folks at IVAA push it out to their members. Isn't that a whole lot easier than scouring the Internet for quality leads?
An IVAA membership also includes online conferences and other educational components (all about the learning over here). You can get more information and sign up here to start gettin' those leads delivered straight to you.
✎ Get plugged into job boards like:
✎ Sign up for my weekly leads, delivered right to your inbox.